Welcome to All Things Equestrian
All Things Equestrian is casual riding clothes with fun funky prints that can be worn at all times schooling, trail riding, gym or even the grocery store. The unique fabric is light breathable, moisture wicking, SPF 30 and antimicrobial.
ATE is a boutique casual riding clothing line that embraces the equestrian world.

With the bright vibrant prints you will be set apart in the equestrian world.

The unique fabrication is SPF 30, antimicrobial, moisture wicking, and soft to the touch.

Whether riding, training or just running errands, this beautiful collection can be worn anywhere!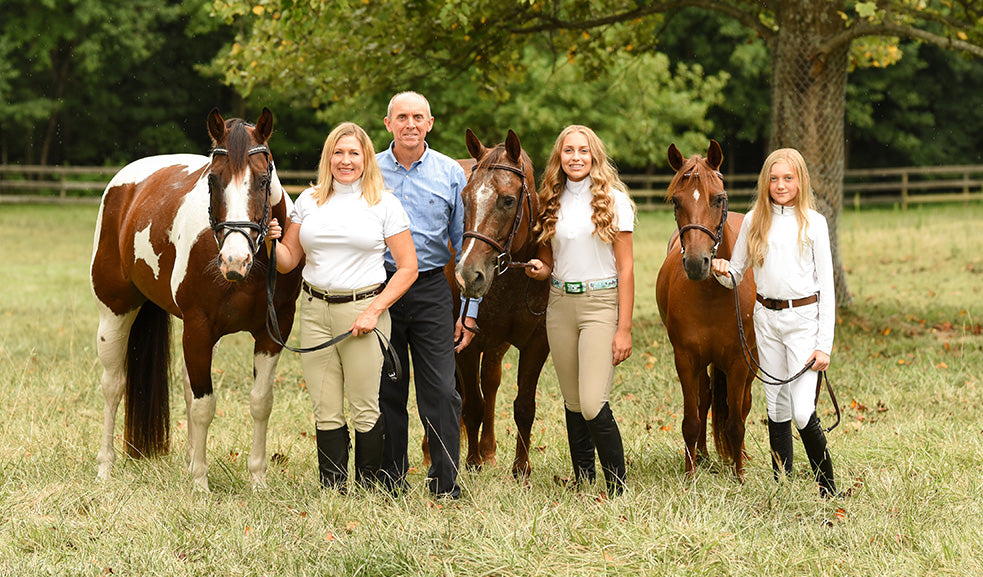 About Us
Deena grew up riding horses in Nevada. Her love of horses took a back seat to starting a nursing career and raising a family. Her dream of sharing her love of horses with her girls came true 8 years-ago when they bought a farm in Palm City, Florida. Deena is an avid Fox Hunter and enjoys trail riding with her girls who ride Dressage and Hunter/Jumpers. Living and riding in Florida all year long requires clothing that is lightweight, breathable and protects you from the sun. The idea for ATE came from a desire to create casual equestrian clothing that is fun and functional and can be worn all year long in the sun.
Retailers
You can find ATE at the following Tack stores
Angels Mobile Tack Jupiter, Florida
AV Tack Evansville, Wyoming
Bits and Spurs Hinckley, Illinois
Cecilia Marie Boutique Fort Walton Beach, Florida
Charlottes Saddlery Tomball, Texas
Crossroad Tack Shop Lebanon, Pennsylvania
Horse of Course Wellington, Florida
J.B. Creighton Chevy Chase, Maryland
K and N Equine Solutions Mobile Okeechobee, Florida
Exceptional Equestrian Ocala, Florida
Hats Off Boutique Ocala, Florida
Horse Cents Tack Shop Palm City, florida
Jupiter Tack Jupiter, Florida
Megs Show Closet, Vero Beach, Florida
Sprucewood Tack Ontario, Canada
The Tack Room Camden, South Carolina
Tackeria Wellington, Florida
Teskeys Weatherford, Texas
San Diego Saddlery El Cajon, California